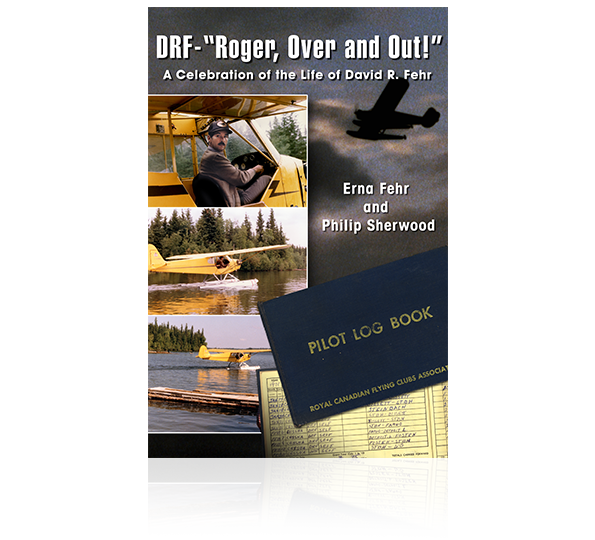 DRF — "Roger, Over and Out!"
Erna Fehr and Philip Sherwood. 2005. 6 x 9 inches, 187 pages, 60 images, soft cover. Book and cover design by William Glasgow. Printed by Blitzprint. 200 copies.
lifewriters.ca managed this project from concept to publication. The client's husband had recently died in a workplace accident. She asked if we would create a celebratory account of his life. Our services included:
serving as project manager. Developmental and structural editing
conducting ten hours of audio-recorded interviews with the client, her adult children, and friends, and relatives
researching the family background and its roots in Paraguay
researching Mennonite history and writing a 5,000-word introductory chapter that provided social and cultural context
selecting excerpts of written testimonies and letters
transcribing the interviews and data entry of written material
crafting the transcripts, archival material, and written submissions into an engaging narrative
fact-checking, copyediting, and proofreading
scanning and retouching images and writing captions
designing the book and covers
contracting and liaising with a printer on behalf of the client
After publication, the client wrote,
"Philip helped me write this book. It's a book that I'm proud of. The photos and memorabilia were carefully chosen, and I feel that the writing and design are very professional.
"English is not my first language and so I struggled with the writing and interviews. I was impressed with how much patience Phil had! He works until you are satisfied and happy. You can count on him and his colleagues to do a professional job."